How Ramadan Fashion Has Evolved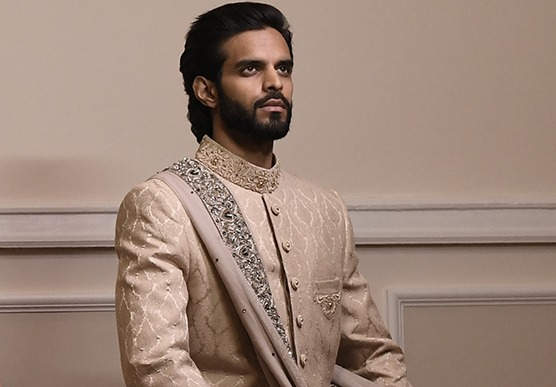 For Muslims who possess an affinity for fashion, shopping for Ramadan clothing can be one of the most exciting times of the year. With such a large selection on offer, these days Muslim men and women are practically spoiled for choice, although this wasn't always the case.
Indeed, just a few short years ago, if you wanted to stock up on attire for the holy month, that simply meant adding a few non-descript caftans or kurtas to your wardrobe and you were pretty much done.
But with many of the world's top fashion houses catering to the Muslim market, there's now much more choice on the table, and shopping for Ramadan clothing has become an all-together more exciting affair.
Dressing up
So why do more and more Muslims feel it's important to look the part during Ramadan? As many readers will be aware, Ramadan is the holiest time of the year and it involves 30 days of fasting and prayer. Each night Muslims gather at sunset to break the fast with what are known as Iftars, so as family and friends come together it makes sense that many want to dress to impress for these highly social gatherings.
Although many Muslims prefer to dress modestly, especially during the month of Ramadan, an increasing number now see this time of the year as an opportunity to express their individuality, and they use fashion as a way to achieve this. 
Many Muslim women tend to pull out all the stops, with statement-making garments, eye-catching caftans and opulent jewellery all becoming the new norm for many.
With that said, it's important any Muslim's choice of attire remains conservative and stays between the parameters of their faith. This means an emphasis on longer hems and seams, no shoulder or torso revealed and legs that are covered up until below the knee.
Big brands getting in on the act
As the market for expressive dress wear during Ramadan hots up, it was only a matter of time before the major fashion houses began to take notice.
The Middle East, in particular, has become a lucrative market for Ramadan fashion. In the months leading up to Ramadan, shopping malls across the region are packed to the rafters as Muslims purchase high-end designer gear before the holy month commences.
Take Dubai, for instance, which is home to some of the richest people on the planet and considered the fashion capital of the region. Renowned for its high concentration of designer boutiques, spend five minutes in Dubai and you'll start to understand what a strong foothold the Italian and French fashion houses have in the city. Whether it's on billboards, in shop windows or emblazoned across the chests of passers-by, words like Fendi, Gucci and Givenchy seem to be on display practically everywhere you go!
So it came as no surprise, then, when many of the big boys started to ramp up their interest in the Muslim market around the time of Ramadan, and these days there are offerings from many of the largest designers in the world. Names like Burberry, Tommy Hilfiger and DKNY have all produced pieces with the holy month in mind, and as time goes on it's likely more and more will get in on the action to take a slice of the ever-expanding cake.
How can Burooj help?
If you're looking to make some additions to your wardrobe in time for Ramadan, here at Burooj we have a wide range of dress wear to suit all tastes, preferences and budgets. Whether you'd prefer something a little more humble and unassuming, or you're ready to go all out with the most ostentatious garments imaginable, we're sure to have exactly what you're looking for.
With a wide range of women's, men's and children's garments, as well as jewellery, accessories and fragrances, Burooj is the only fashion house you need this Ramadan.