Shalwar Kameez: A Wardrobe Essential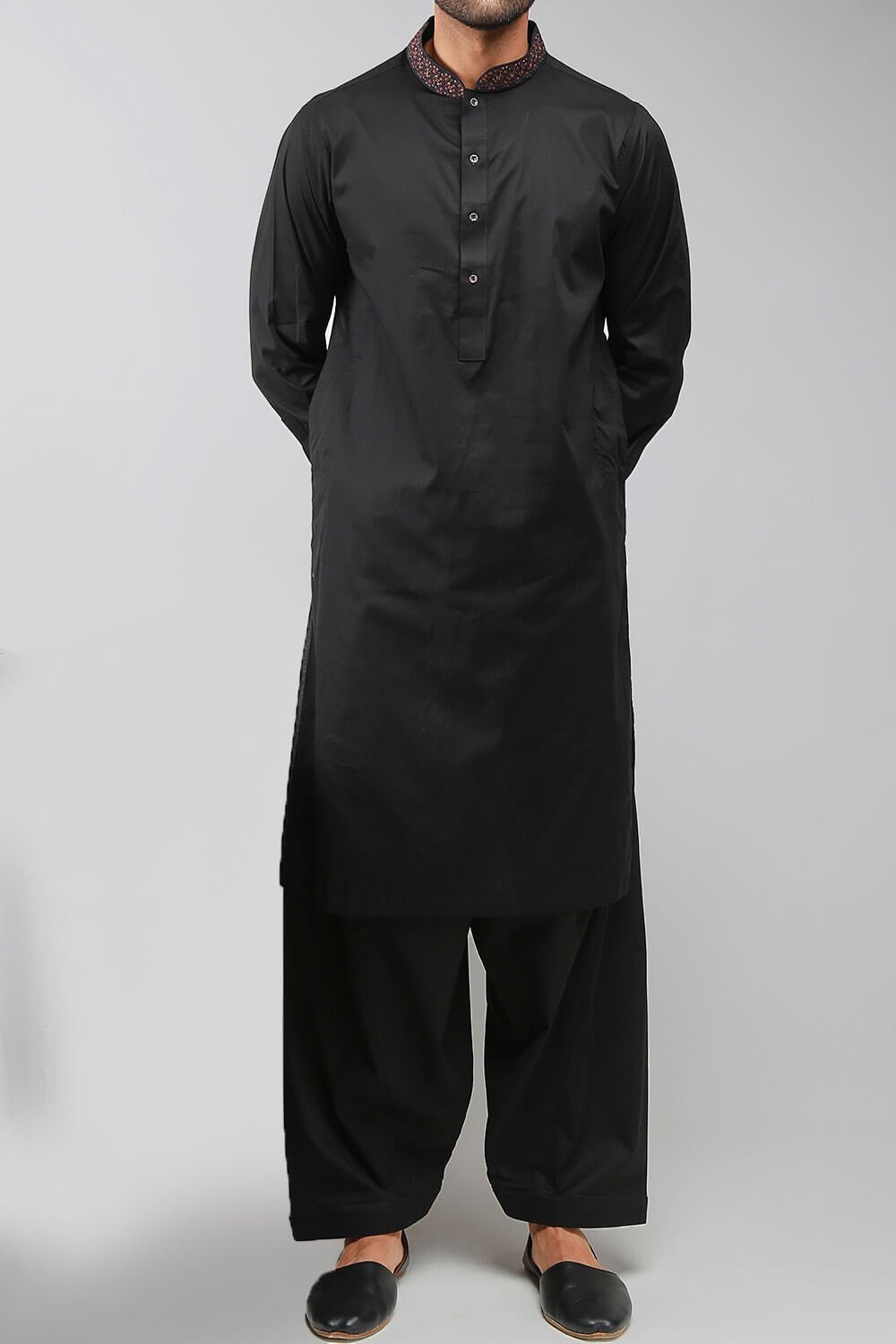 First introduced to South Asia in the 13th Century, the Burooj team are certain that every Indian and Pakistani man and woman will have at least a handful of shalwar kameez outfits in their wardrobe. In fact, we'd even go so far to argue that this traditional combination is a wardrobe essential amongst the Asian community as it provides stylish comfort with unmistakable simplicity. Read on as we discuss the cultural significance of wearing a shalwar kameez and the reasons why it should always hold a firm place in your wardrobe…
The Combination
As a combination of two separate pieces of attire, a shalwar kameez is a versatile dress that is often made from cotton or cotton silk, viscose or jute variations. Shalwars are the trouser aspect of the outfit which are either narrow at the waist and cuffed at the ankle or boast an entirely straight leg. On the other hand, kameez are a tunic style dress or top that is worn on top of the shalwar and are typically knee-length for both men and women.
Sophisticated Comfort
The popularity of shalwar kameez is well-deserved as this combination dress-wear is not only versatile, which means that it can be worn both casually and for special occasions, it is also uniquely comfortable. The soft cotton fabric makes it breathable in a way that Western clothing simply cannot compete and even more sophisticated and elegant designs still deliver on the comfort guarantee. It's safe to say you'll never find yourself complaining after a shalwar kameez purchase!
Cultural Significance
There are strong cultural roots associated with the wearing of shalwar kameez, especially in countries like Pakistan. In fact, a lot of variations of the outfit can be decorated with thread work to represent culture such as Ajrak patterns and tribal Pathani patterns respectively. This reinforces the status of shalwar kameez as a wardrobe essential for many as the clothing can even bring about a sense of nationality.
As a traditional outfit worn by both men and women, shalwar kameez is even said to be the national dress of Pakistan. Here at Burooj, we believe in luxury fashion without the price tag. Our selection of shalwar kameez are designed with quality, longevity and modesty in mind so that you can go about your day with ease or look the part for that all-important wedding. For all your Pakistani clothing needs, browse our selection of men's, women's and kid's clothing today.