The Development of the Simple Sari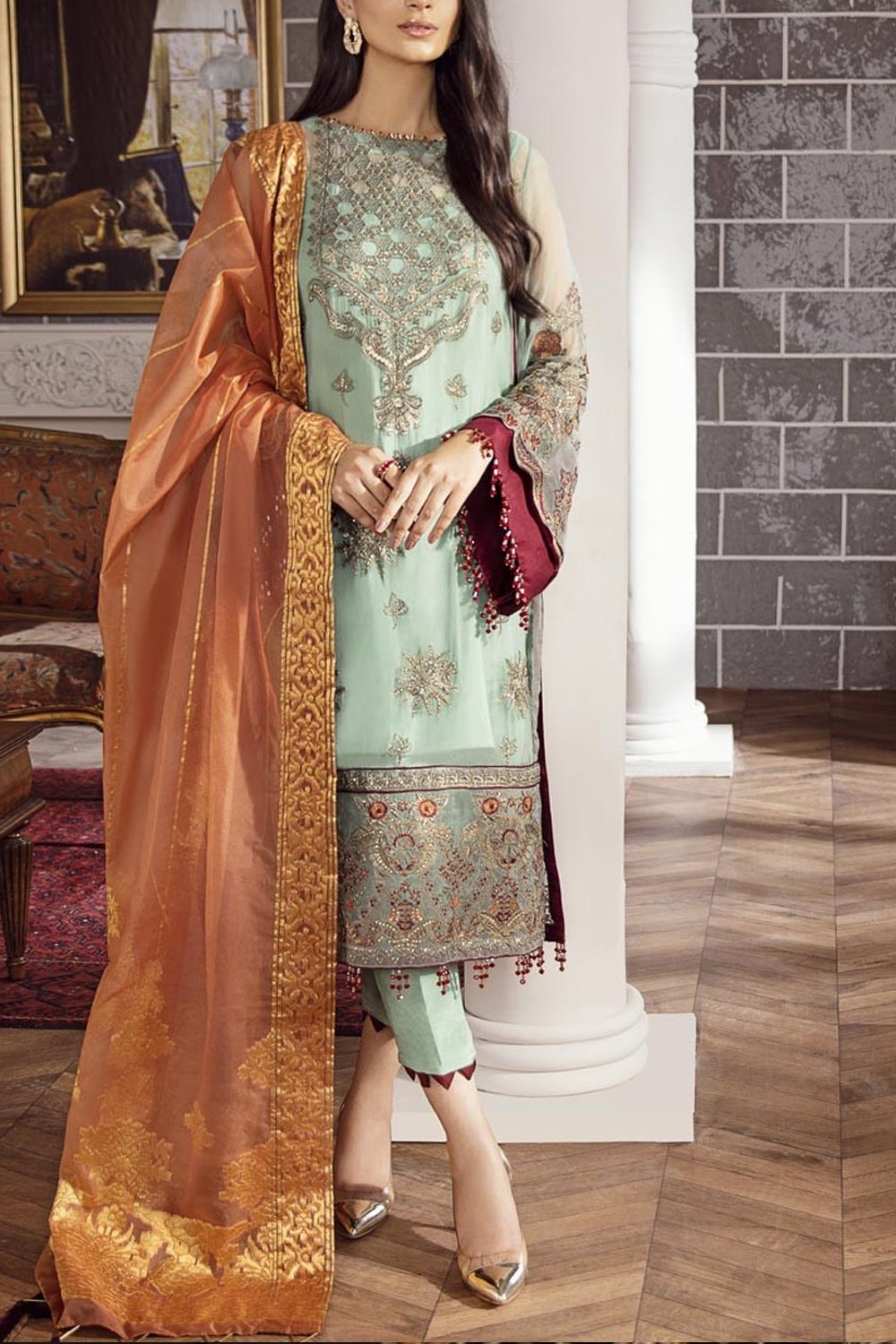 A sari, also spelt saree, is one of the most recognisable pieces of Asian attire and is a fundamental fashion statement in its own right. Typically worn in India, the garment has undergone many changes and adapted in accordance with new attitudes whilst continuing to remain true to its original identity and the qualities we know and recognise. Read on as we look into the evolution of the sari and how Indian and Asian fashion has changed in accordance with history…
The sari is often considered a quintessential aspect of India's past, present and future. The garment can be dated back to around 300 B.C with the earliest documented representations showing both men and women adorned in a draped rectangular piece of cloth. In fact, both sculptures and paintings from the 7th and 8th century denote a similar style with the addition of a stitched breast band for women, a fashion aspect of the sari that is thought to have been worn by the higher classes at the time.
During the rule of the Mughals, Hindu and Muslim women could be denoted by their fashion choices as Hindu women preferred pleated sari's whereas Muslim women chose to adopt loose trousers and long shirts - known today as Salwaar Kurta - which was inspired by Persian fashion at the time.
It was when the British came to rule over India that the sari made a comeback and developed in order to adhere to the rules of proprietary as it was believed that the fine sarees worn by Indian women at the time were too immodest. At the same time, Indian men were afforded the opportunity to wear western clothing, however Indian women continued to wear the traditional garment, and pairing a short sari with boots was quite popular during the 1920's.
As the years went on, the sari continued to develop. The 70's and 80's saw the muted monotones replaced with the bold and colourful prints we know and recognise today, and luxury designs started to become more affordable for the everyday buyer. Nowadays, pleated sarees are considered to be optional and pre-draped designs are a hot-ticket on the Indian fashion market.
The Burooj team understands the cultural importance of Asian fashion and the roles that different pieces of clothing play when it comes to both religion and identity. The sari is a popular Indian garment that has withstood the test of time and has successfully managed to evolve into something that represents both modesty and fashion simultaneously. Are you looking for traditional Eid clothing? Burooj can help! Get in contact with a member of the team to discuss our range today.