Modest Fashion for Eid-al-Fitr 2021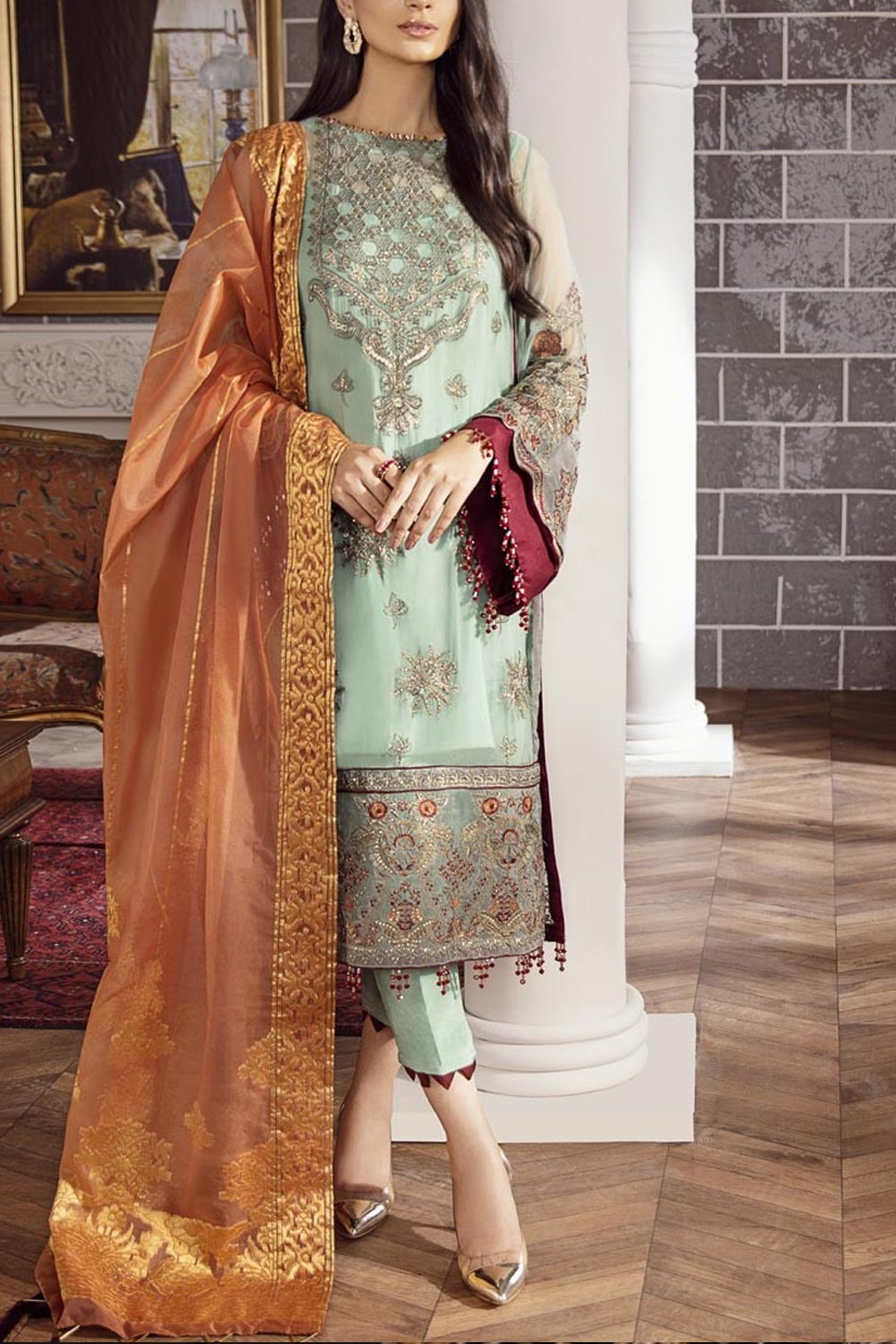 The end of the holy month of Ramadan is just around the corner as millions of Muslims around the world are preparing for Eid-al-Fitr, the 'Festival of Breaking the Fast'. This religious ceremony is an important part of the Islamaic faith as it brings together loved ones and communities in order to mark the end of Ramadan. Typically, the celebration involves morning prayers, a big feast and the giving/receiving of gifts and is the best excuse to dress to impress. Read on as the Burooj team explain how to look your best for Eid-al-Fitr 2021…
Embroidery
With religious connotations, embroidery is a big part of Asian and Pakistani fashion. They set the scene and can make an entire outfit feel a million times more luxurious in an instant which is a must-have aura when it comes to celebrating Eid-al-Fitr. Outfits that have been embroidered may be subtle such a simple sari or may be extravagant and demand attention - it is entirely your choice.
Elegant Fabrics
Eid-al-Fitr is not the time for regular everyday essentials! This religious ceremony brings you closer to your nearest and dearest so it's important to look your best and present the best version of yourself. Elegant fabrics like pure 100% cotton, silk, satin, chiffon, brasso and chanderi make the most beautiful sari and salwar kameez showstoppers. Just remember to keep things modest by sticking with semi-opaque or completely opaque materials.
Be Bold and Daring
Muslim men and women are often told to live a modest, peaceful life and to obey Allah and keep his love above anything. This means that turning heads at a celebration and party is interpreted a lot differently than it is from a Western perspective. When we talk about being 'bold' and 'daring' with your choice of outfit for Eid-al-Fitr, we're referring to design, colours and style. Why not step outside your comfort zone with a royal blue sari or a kameez adorned with luxurious beads? After all, it is a celebration!
Here at Burooj, we have a wide range of modest garments that will make the perfect showcase for Eid-al-Fitr so you can celebrate the end of the holy month in style. After all, Asian clothing should be stylish and affordable, and there's certainly no better excuse to dress up than Eid-al-Fitr on Wednesday 12th May 2021.
Eid Mubarak from the Burooj team!