Key Aspects of Asian Wedding Fashion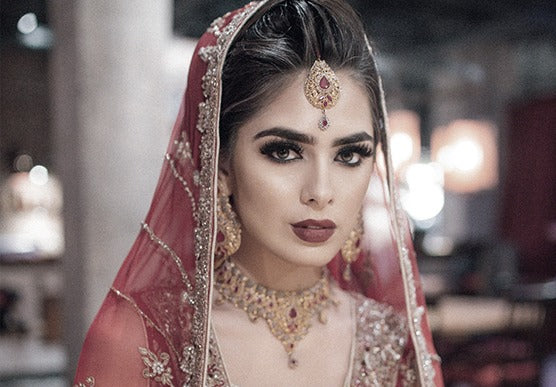 An Asian wedding is never a small affair and the celebrations can last for a minimum of 3-days, depending on the preference of the families involved. This is often the case with traditional families that are looking for a wedding that is rooted in religion and culture, however it is hard to deny that modern influences are starting to turn the tide. Whilst religion has certainly not taken a back seat, particularly for those who follow Islam, Sikh or Hindu faiths, wedding fashion has evolved substantially over the years.
The Role of Colour
Colour has played a pivotal role in Asian culture for many years so it comes as no surprise that it is considered an important aspect of any wedding. This celebration signals a time of change for women and so the colour red is often worn as a reminder and indication of the beginning of a new phase of life. Since Asian weddings typically last for several days, the colour red will always be featured at some point due to its cultural significance and importance.
Jewellery
No Asian bride is complete unless she is bejeweled in an array of dazzling crystals, pearls and jewellery. From large necklaces to headwear that drapes across the face, the bride can choose to be adorned with subtle features or be covered completely. In addition to this, jewellery is also often featured elsewhere such as on the clothing itself, sandals and even on bags.
Popular Wedding Dresses
Traditional wedding dresses for Indian and Pakistani brides include sarees, ghagras and lehenga cholis due to their cultural sophistication, however ghagra cholis have increased in popularity in recent years and are quickly becoming a go-to fashion statement for Asian brides as they set a new level of elegance that is both traditional and modern. In fact, it is not uncommon for brides to change outfit during the celebrations, and this where the colour red will make an appearance or two.
Are you on the hunt for modern wedding attire that still manages to represent all the traditional values of Asian fashion we know and love? Burooj can help! Our collections of formal clothing for both men and women are designed with elegance and sophistication in mind to help you look your very best for every celebration. After all, a wedding is the best excuse to pull out all the stops! Get in contact to find out more information about our wedding attire today.